Guide
Social Media Collections for Legal Professionals: Best Practices
If you're tasked to collect a relevant party's social media presence, you might wonder: what do I even need to look for and capture?
That question often leads people to Page Vault. Since 2013, we've been collecting and preserving online content for legal professionals, with social media making up a huge portion of those preservations. This guide distills the advice we give to clients day-in and day-out into an easy-to-follow step-by-step guide for your own investigations and preservations.
This guide walks you through:
What you can find on each platform;
Key features to keep in mind when accessing the platform; and
Step-by-step instructions of what to look for and capture on each platform.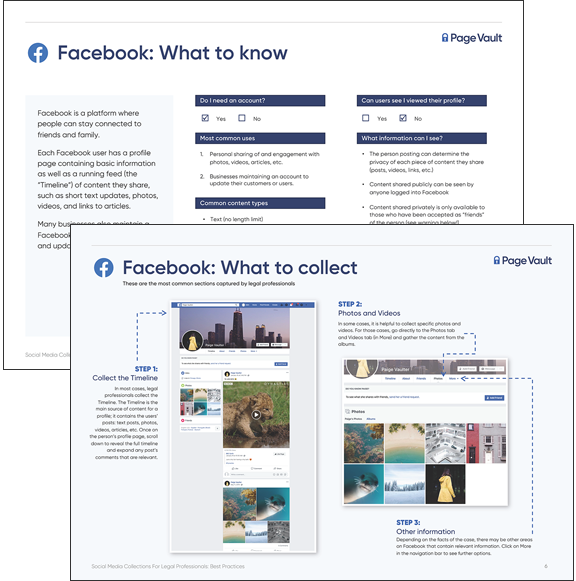 Platforms covered:
Facebook
Instagram
LinkedIn
Twitter
YouTube
Yelp
This guide was last updated June 1, 2020
Submit your information to access all of Page Vault's resources
We value your privacy—we will never sell or misuse your personal information. By selecting "download now" below, you authorize Page Vault to contact you in the future.