Webinar
How to Save & Print a Facebook Profile for Legal Use
If you've ever tried to print an entire Facebook profile, you know that it's not exactly a piece of cake. Hitting "print" gives you a jumbled mess, "full page PDF" plugins crash, and neither of them can expand all the comments and replies on a profile—you have to do that manually!
That is, unless you use Page Vault Browser™. Page Vault Browser makes it quick and easy to capture, save and then print an entire Facebook profile for legal use.
Page Vault Browser has built-in functionality, called Expander, specifically for capturing Facebook profiles of any length. Expander automatically scrolls the Facebook timeline and expands all comments and replies on posts, then captures it into an easy-to-use PDF format.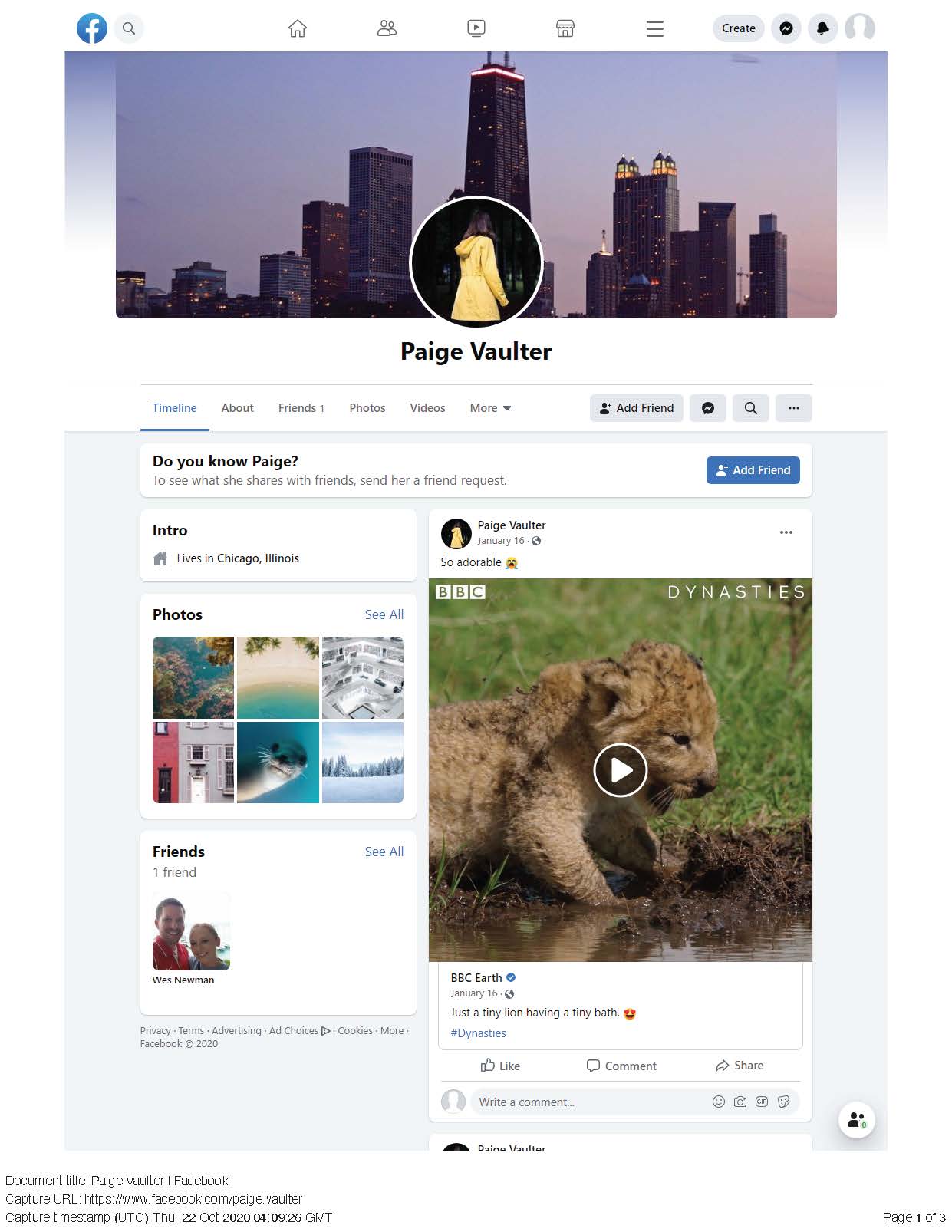 All captures and printed profiles look exactly like they do online and come with metadata to help support the capture's authenticity. Key metadata includes IP addresses, time and date stamps, and URL addresses.
Watch the video below to see it in action or contact usto get a demo.